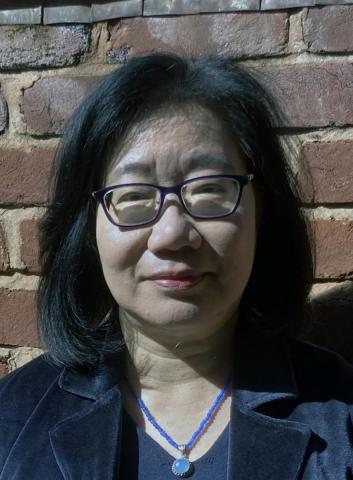 PhD, Harvard University, 1995
Office Hours:
Office hours:
put office hour text here
Dorothy C. Wong is currently Professor of Art History at the University of Virginia. Specializing in Buddhist art of China during the first millennium CE, her research addresses topics of art in relation to religion and society, and of the relationship between religious texts/doctrine and visual representations. In addition to many articles, she has published Chinese Steles: Pre-Buddhist and Buddhist Use of a Symbolic Form (2004; Chinese edition 2011), Hōryūji Reconsidered (editor and contributing author, 2008) China and Beyond in the Medieaval Period: Cultural Crossings and Inter-regional Connections (co-editor with Gustav Heldt, and contributing author, 2014), Buddhist Pilgrim-Monks as Agents of Cultural and Artistic Transmission: The International Buddhist Art Style in East Asia, ca. 645–770 (2018; Chinese edition forthcoming), Miraculous Images in Asian Traditions, vol. 50 of Ars Orientalis (editor and contributing author, 2020), and Dynamics of Interregional Exchange in East Asian Buddhist Art, 5th-13 Century (editor and contributing author, 2022). Currently she is working together with about two dozen international scholars researching the topic of "miraculous images" in global perspectives, trying to understand what "miracles" mean in different cultures and how and when people ascribe material objects with spiritual agency. She is also completing a book manuscript entitled The First Image of the Buddha.