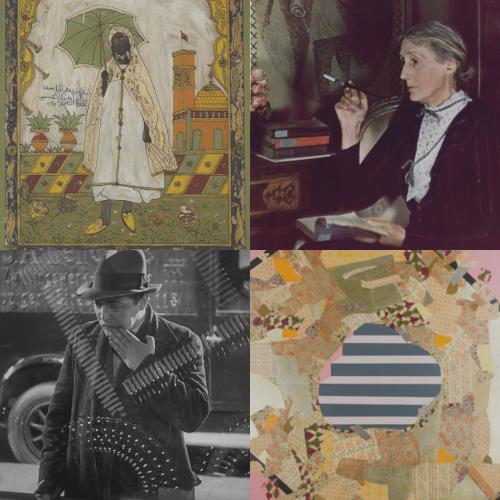 The Modern & Contemporary Culture Workshop is an interdisciplinary forum, open to faculty members and PhD students researching topics related to the culture of the modern and contemporary periods. Essays/chapters/proposals are circulated a week in advance of our meeting to registered participants. We then spend an hour discussing the paper with the aim of improving the document for publication or submission. Interested presenters should email Christa Noel Robbins.
FALL 2022 SCHEDULE OF PRESENTATIONS
Register with Christa Noel Robbins in order to receive a copy of the paper to be workshopped.
Rachel Kravetz (Lecturer, Department of English), "Gold and Gray: Walter Pater on Venetian Painting," September 26, 11 am, New Cabell Hall, Room 236.
Christa Noel Robbins (Associate Professor, Art History), "Scene Painting: On Occasion and Communion in Postwar Manhattan," October 24, 11 am, New Cabell Hall, Room 236.
Nasrin Olla (Assistant Professor, Department of English and African & African American Studies), "Alienation: Fanon & Beauvoir," December 5, 11 am, New Cabell Hall, Room 236.
Image caption: Clockwise, starting from the upper left: Unidentified artist, El Hadj Malick Sy, ca. 1930s glass painting, 50 x 40cm; Virginia Woolf, 1939, photographed by Gisèle Freund; Miriam Schapiro,Flying Carpet, 1972, mixed media, 60 x 50 inches; Peter Lorre in Fritz Lang's M, 1931.