Elizabeth Hutton Turner
University Professor, Art History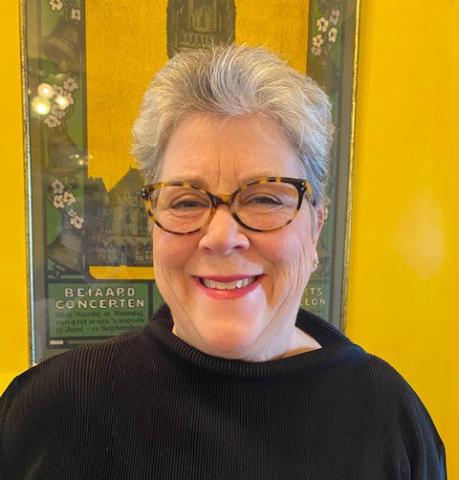 Email
Curriculum Vitae
Elizabeth Hutton Turner since 2007 University Professor in the Department of Art, University of Virginia (UVA). In that same year she was appointed to a five year term establishing new office and programs as the first Vice-Provost for the Arts for the University.
Prior to her move to Charlottesville in 2007, Turner served as senior curator at the Phillips Collection in Washington, DC, where she helped establish an interdisciplinary Center for the Study of Modern Art, and organized more than twenty-five exhibitions including: "Arthur Dove: A Retrospective" (1997), "Georgia O'Keeffe: The Poetry of Things" (1999), "Over the Line: The Art and Life of Jacob Lawrence" (2001), "Pierre Bonnard: Early and Late"(2002), "Calder/Miro: A New Space for the Imagination" (2004), "Klee and America"(2006), "Georgia O'Keeffe: Abstraction" (2009).
Turner has served as an advisor, panelist, consultant, and board member for numerous organizations, among them, Howard University, The National Endowment for the Humanities and The Calder Foundation.
In January 2013, after completing her term as Vice Provost for the Arts, Beth went on leave from the University, establishing a new position as Vice President for Collections and Curatorial Affairs at the Terra Foundation for American Art.
Since January 2015 she has returned to full-time teaching at the University where she has launched a series of courses in object-based research related to experiential learning and new exhibitions she has guest-curated national and international touring shows including a Calder Retrospective at the Museum of Fine Arts Montreal and the Struggle series reunion for Peabody Essex Museum. Current writing projects include "Unexpected O'Keeffe" and "Alexander Calder: a Biography of Objects."