Niles Marthone
Graduate Student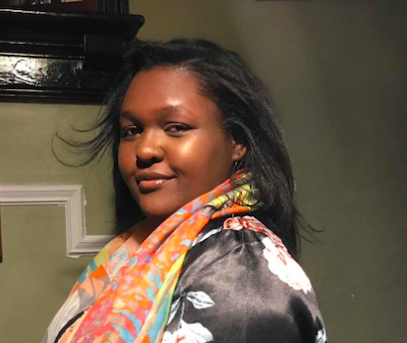 Email
Niles Marthone is a first-year Ph.D. student in the Mediterranean Art and Archaeology Program studying under Dr. Tyler Jo Smith. She studies Archaic Athenian ceramics with a focus on iconographic depictions of mythological scenes and figures. She finds the social formation of myth and religion in art captivating and studies power dynamics, and the politics of representation.
Niles completed her Post-Baccalaureate Program in Ancient Art at Yale in 2022-2023. At Yale, she did research on the Gorgon Medusa using textual and visual sources and relying on the collections of Yale University Art Gallery (YUAG). This culminated in her research paper "Beastly Reflections: The Iconographic Significance of the Gorgon Medusa in Four Case Studies of Ancient Archaic Vases." Before that, she received her B.A. in Classics from CUNY Brooklyn College in 2021 and one in English in 2020. She also received a Frank M. Snowden Scholarship from the Society for Classical Studies. While Niles has a background in Art History and Classics, she is now applying an archaeological perspective to her research.
Niles has served as an intern at the Yale University Art Gallery Ancient Art Department, as a Metropolitan Museum of Art Met Collective Cohort Ambassador, a CUNY Cultural Corps x Dream Yard Project mentor, and as a Classics Department Teaching Assistant at CUNY Brooklyn College.