David J. Getsy
Eleanor Shea Professor of Art History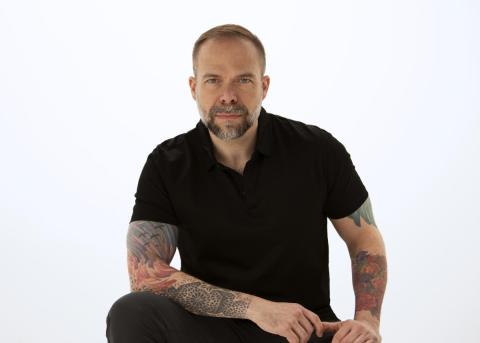 Personal Website
Email
Working at the intersection of art history, queer studies, and transgender studies, David J. Getsy's writings have addressed the ways in which non-normative genders and sexualities have been fundamental to the shape of art history's narratives. His current research focuses on histories of queer and transgender performance and art in 1970s and 1980s New York City. This is the terrain of his newest book, Queer Behavior: Scott Burton and Performance Art (University of Chicago Press, 2022), which received the 2023 Robert Motherwell Book Award for outstanding publication in the history and criticism of modernism in the arts. Getsy is also at work on a book based on his retrospective exhibition Rubbish and Dreams: The Genderqueer Performance Art of Stephen Varble in 1970s New York (Leslie-Lohman Museum, NYC) and a related satellite exhibition, The Gutter Art of Stephen Varble, which originated at the ONE Archives Gallery & Museum in California before travelling to London, Chicago, and Berlin, where it closed in 2022 at the Schwules Museum.
His earlier books include Abstract Bodies: Sixties Sculpture in the Expanded Field of Gender (Yale University Press, 2015; reissued in paperback in 2023), which was the first study to bridge art history and transgender studies. He is also editor of the widely-read anthology of contemporary artists' writings, Queer (MIT Press, 2016). A specialist in the history of modern sculpture, Getsy is the author of Rodin: Sex and the Making of Modern Sculpture (Yale University Press, 2010) and Body Doubles: Sculpture in Britain, 1877–1905 (Yale University Press, 2004). As editor, his other books include From Diversion to Subversion: Games, Play, and Twentieth-Century Art (Penn State University Press, 2011); Scott Burton: Collected Writings on Art and Performance, 1965–1975 (Soberscove, 2012); Sculpture and the Pursuit of a Modern Ideal in Britain, c.1880–1930 (Ashgate, 2004); and a co-edited special issue for the inaugural volume of TSQ: Transgender Studies Quarterly on "Trans Cultural Production" (2014). His writings have been published in GLQ, TSQ, Art Bulletin, Art History, Art Journal, Artforum, Criticism, PAJ, ASAP/Journal, and numerous exhibition catalogues. He and his co-author Che Gossett recently received the College Art Association's Award for Distinction honoring the most distinguished contribution to Art Journal in 2021for their "Syllabus on Transgender and Nonbinary Methods for Art and Art History" in Art Journal 80.4 (Winter 2021), which was also subsequently re-published open access by Art Journal Open in 2022.
Getsy received his B.A. with highest honors from Oberlin College and M.A. and Ph.D. from Northwestern University. His fellowships and awards include the 2019 Senior Fellowship from the Dedalus Foundation, an Ailsa Mellon Bruce Senior Fellowship from the Center for Advanced Study in the Visual Arts at the National Gallery of Art, a Clark Fellowship from the Sterling and Francine Clark Art Institute, an Andrew W. Mellon Fellowship from Dartmouth College, a Kress Foundation Fellowship at the Courtauld Institute of Art, and two research fellowships from the Graham Foundation for Advanced Studies in the Fine Arts.
Getsy came to the University of Virginia in 2021 from the School of the Art Institute of Chicago, where he taught from 2005 to 2021 and was the Goldabelle McComb Finn Distinguished Professor of Art History since 2011. At SAIC, he also served as Interim Dean of Graduate Studies, Interim Director of the Low-Residency M.F.A. in Studio program, and Chair of the Department of Art History, Theory, and Criticism. In 2022, he was appointed Professor Emeritus. Internationally, he has been the 2020–2021 Terra Foundation Professor of American Art at the John F. Kennedy Institute for North American Studies at the Freie Universität Berlin, a Distinguished Visiting Fellow in the School of English and Drama at Queen Mary University of London, and an Honorary Visiting Professor in the Department of History of Art at the University of York, United Kingdom. He is a member of the editorial board of American Art and has previously served as Chair of the Editorial Board of The Art Bulletin (2013–2015). He is currently on the boards of directors for the University of Virginia Press, OTV: Open Television, and the Fire Island Artist Residency for emerging LGBTIQ artists and writers. At the University of Virginia, he is also Affiliate Faculty of the Department of Women, Gender, and Sexuality, and affiliated faculty of the Department of American Studies.
Professor Getsy welcomes inquiries from prospective PhD students working in one or more of the areas in which he teaches and researches: modern and contemporary art, queer studies, transgender studies, sculpture studies, and performance studies.