Elisabeth Rivard
PhD Candidate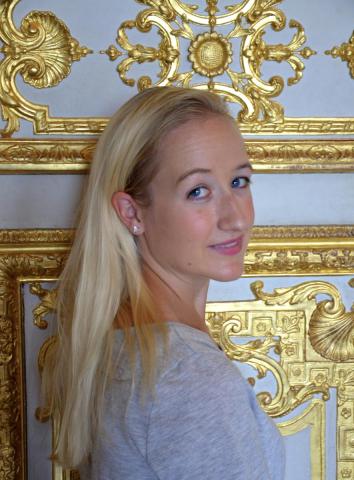 Email
Elisabeth (Lizzie) Rivard is a third-year doctoral student studying eighteenth-century British art under Dr. Douglas Fordham. Her current dissertation research focuses on the role of drawing in academic training at the Royal Academy.
After receiving a B.A. in art history and European history from Northwestern University, she completed a MA through the Graduate Program in the History of Art at Williams College. Prior to UVA, she worked in digital media at the Jewish Museum, and held internships at the Clark Art Institute and the New York Public Library.
She is also engaged in researching prints and drawings related to Thomas Jefferson's travels through southern France in 1787. This project aims to explore issues of omission in both the visual and historical record of eighteenth-century cultural landscapes.