Stephanie Polos
PhD Student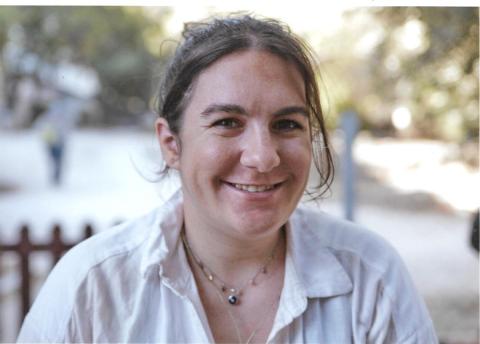 Email
Stephanie Polos is in her third year in the Program for Mediterranean Art and Archaeology, studying under Dr. Tyler Jo Smith. Her current research focuses on the use and iconography of fifth- and fourth-century Greek grave monuments and the intersections of art, belief, and funerary practice.
Prior to coming to UVA, Stephanie received a B.A. in History with a minor in Anthropology from Humboldt State University (Arcata, CA), graduating summa cum laude in 2015. In 2019 she earned an M.A. in Classics, graduating with honors from San Francisco State University (San Francisco, CA). Her M.A. thesis, "Anacreontic or Dionysian?: Ethnic and Gender Ambiguity on the Anacreontic Vases," investigates the imagery of the "Anacreontic" vases (c. 525-480 BCE) and argues that the figures, whose appearances are often described as imitating women or easterners, are instead mimicking Dionysian iconography and the god's gender and ethnic ambiguity.
Stephanie has also supplemented her academic background with experience abroad. She has participated in the American School of Classical Studies in Athens' summer session (2016) and summer seminar ("Thanatopsis," 2022), the Via Consolare Project excavation in Pompeii (2018), and the Agora Excavations in Athens (2019, 2022).
Headshot by Craig Mauzy, Agora Excavations