Eleanore Neumann
PhD Candidate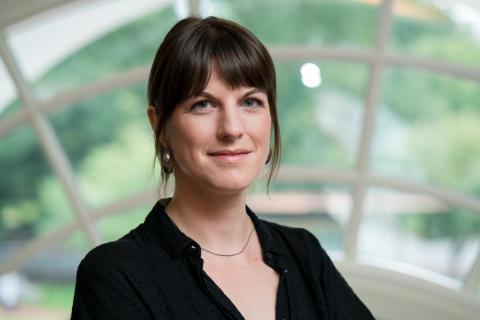 Email
Eleanore is a doctoral candidate in art and architectural history in the Department of Art at the University of Virginia. Under the direction of Professor Douglas Fordham, she is studying eighteenth- and nineteenth-century British art and visual culture. Her dissertation, The Global Landscapes of Maria Graham (1785-1842), examines the career of the British artist, travel writer, and naturalist Maria Graham and its implications for our understanding of women artists, British landscape, and empire. She has presented her research at conferences hosted by the Center for Advanced Studies in the Visual Arts, the Paul Mellon Center for Studies in British Art, and the International Congress on the Enlightenment, among others. Her project has been supported by numerous grants and fellowships, including from the Paul Mellon Centre, Jefferson Scholars Foundation, and The Huntington Library, Art Museum, and Botanical Gardens.
Throughout her career, Eleanore has also engaged with curation as a form of critical inquiry. She organized Breaking Ground: Printmaking in the U.S., 1940-1960 during a curatorial fellowship in the Department of Prints, Drawings, and Photographs at the Philadelphia Museum of Art. While at UVA, she has worked extensively with the Kluge-Ruhe Aboriginal Art Collection on contemporary Indigenous art from Australia. She co-curated Beyond Dreamings: The Rise of Indigenous Australian Art in the United States and for the catalogue she authored the first history of collecting contemporary Indigenous Australian art in the U.S. As a research assistant for the major touring exhibition Madayin: Eight Decades of Aboriginal Bark Painting from Yirrkala, she produced a timeline and bibliography to supplement the Indigenous-authored catalogue.
Presently, Eleanore is a Digital Humanities Fellow with the Scholars' Lab at UVA. She is working with the Kluge-Ruhe to rethink how their collection can be presented online by first asking how Indigenous Australians want to both access and share objects related to their communities. The project builds on her experience as a Praxis Program Fellow in the Scholars' Lab. She has also published her DH scholarship, including a collaboratively produced digital companion to the roundtable "Teaching the "Long" 18th Century" that appeared in a special issue of Journal18.
As part of her DH Fellowship, she is teaching the undergraduate course Crypto & the Museum. She previously led discussion sections for Art Since 1945 and Art and Money.