James Razumoff
PhD Student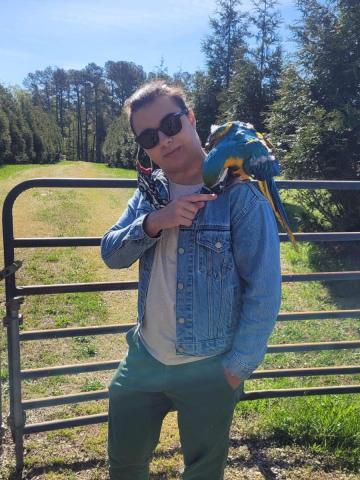 Email
James is an archeologist of Eastern Roman (Byzantine) empire, specializing in urbanism, communal decision-making and human-environment relations. Under the direction of Dr. Fotini Kondyli, he is writing the dissertation "Political Ecology of the Early Medieval Eastern Roman City (6th to 9th centuries CE)". The project hopes to demonstrate how the practices of non-elite disaster response in the empire's cities contributed to the creation of social and political forms which made the empire endure into the 9th century.
More broadly, James is interested in archeological and anthropological theory, interdisciplinary collaborations, and ways in which academic research and pedagogy can create space for living with and through contemporary crises.
During his time at University of Virginia, James had held numerous committee service positions, including Graduate Symposium in Art History, Art History Graduate Student Association (AHGA), and AGHA Committee on Land Acknowledgements. He is also a recipient of the department's Teaching Excellence Award.
James holds a BA in Classics from Cornell University. As a field archeologist, he had worked in Doclea, Montenegro and Phanagoria, Russia.