William Wylie
Commonwealth Professor of Art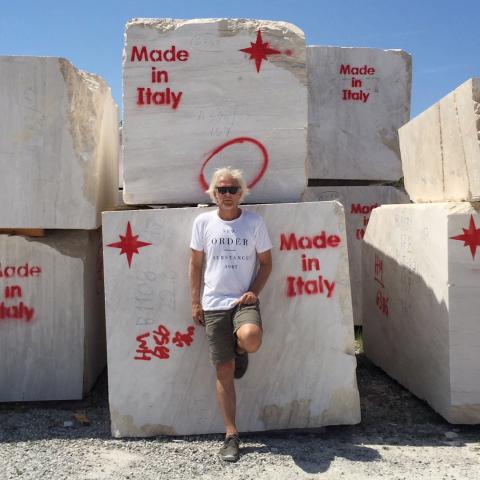 Personal Website
Email
William Wylie works in a variety of media with a focus in photography and video. He completed his MFA at The University of Michigan and came to UVA in 2000. He received a Mead Honored Faculty Award at UVA in 2003. He has been the director of the Study Abroad Program in Italy since 2007 and teaches the photography courses there in conjunction with an art history course most summers.
Wylie has published six books of his photographs, Riverwalk (University Press of Colorado, 2000), Stillwater (Nazraeli Press, 2002), Carrara (Center for American Places, 2009), Route 36 (Flood Editions, 2010) and Pompeii Archive (Yale University Press, 2018), and A Prairie Season, (Flood Editions, 2020). His research is primarily concerned with recognizing how landscapes are transformed by a variety of forces, including but not limited to humans. His photographs and films have been shown both nationally and internationally, including 100 Great American Photographs at The Amon Carter Museum. Fort Worth, TX, Pompeii:Photographs and Fragments at Yale University Art Gallery, Route 36 at The Joslyn Art Museum, Omaha, NE and Visions du Reel, International Film Festival in Nyon, Switzerland.
Wylie received a Guggenheim Fellowship in photography in 2005, a VMFA Professional Fellowship for 2011 and was the Doran Artist in Residence in Italy through the Sol LeWitt Foundation and the Yale University Art Museum in 2012 and 2015. His work can be found in the permanent collections of the Metropolitan Museum of Art, National Gallery of Art, Smithsonian American Art Museum, The Philadelphia Museum of Art, Virginia Museum of Fine Art, and Yale University Art Museum, among others. He has been an Artist in Residence at the American Academy in Rome and the Center for Land Use Interpretation in Utah and has had numerous other university fellowships.