George Sampson
Associate Professor, Arts Administration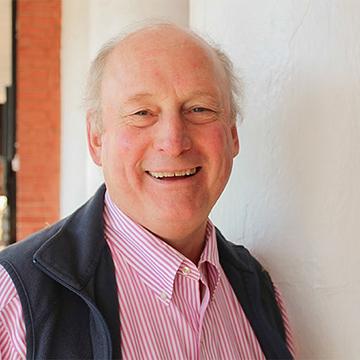 Email
George Sampson has administered arts organizations, presented arts events, curated art exhibitions and managed artists' careers since 1967. He has worked in the for-profit and non-profit sectors as a student, a paid professional, and as a volunteer leader on various Boards and committees. From 1986 to 1994 he led or co-led professional companies in New Mexico in the fields of ballet & modern dance, symphonic & chamber music, and jazz presentation. In the mid-'80s in New York, he served as associate director of a Native American art gallery, worked for Lincoln Center's Out of Doors Festival, for the Outward Visions music management company, for Robert Wilson's Byrd Hoffman Foundation, the Kool Jazz Festival and others. In the preceding two decades he worked in the presentation of concerts by dozens of top jazz, blues, folk and rock artists, from Maine to Florida to California.
Hired in 1994 by the University of Virginia to be Director of Development for the Arts, he served as catalyst for the Arts Grounds, a $200 million project to construct, renovate or expand 9 buildings for the arts, and also managed the Council for the Arts, the University's leading arts volunteers. By 2005, approximately $45 million for the Arts Grounds had been raised from private sources and another $14 million secured from public funds resulting in the successful completion (by fall, 2008) of 3 building projects.
Beginning in 2005 Mr. Sampson was asked to launch an initiative in Arts Administration which evolved into a full-time teaching assignment. These courses have resulted in a business case on the branding and stewardship of artistic intellectual property, published by the Darden School (September, 2008).
Mr. Sampson teaches a fall semester introductory lecture course called Principles and Practices of Arts Administration, and a spring semester second-level introductory course, The Arts in Context, whose contextual topic changes. His seminars on Arts Marketing and Development are designed for more advanced Arts Administration students.