Francesca Fiorani
Professor, Art History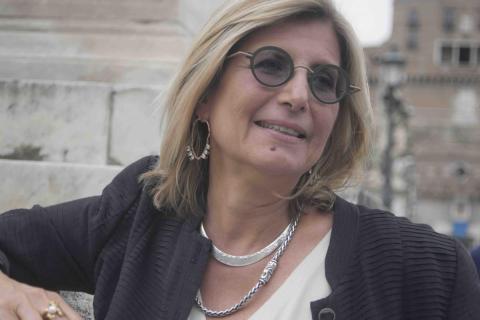 Personal Website
Email
Francesca Fiorani writes, lectures and teaches on Renaissance art. The author of The Marvel of Maps. Art, Cartography and Politics in Renaissance Italy (2005), she is mainly interested in the intersections of art, science and technology in the early modern period. Her writings explore Renaissance practices that bridge between artists' training and university education, the visualization of knowledge, the status of images in Renaissance philosophy and art theory as well as the relations between science and religion.
In recent years Fiorani has focused her research on themes relating to observation, experience, optics and Leonardo da Vinci, especially his lifelong project of transferring his observations of the natural world from geometrical diagrams to paintings and drawings (and vice versa).
Fiorani is a keen explorer of the application of modern technology to art history. Combining her longstanding interest in art, science and technology with her current research on Leonardo da Vinci's optics, she created the digital publication Leonardo da Vinci and His Treatise on Painting. Published in 2012 and dedicated to the legacy of Leonardo da Vinci's art theory in Renaissance and Baroque Europe, this publication provides innovative research tools for visual and textual analysis. Graduate students in art history routinely collaborate to this ongoing project.
After completing her Ph.D. in Art History at the University of Rome "La Sapienza", she joined the Art Department at the University of Virginia, where she teaches graduate and undergraduate courses related to her research interests.
She is the recipient of honors and awards from numerous institutions, including the John Simon Guggenheim Memorial Foundation, the Harvard University Center for Italian Renaissance Studies at Villa I Tatti, Florence, the American Council for the Learned Societies, the Getty Center, the National Endowment for the Humanities, the Folger Institute, the John Carter Brown Library, the Herzog August Bibliothek, Wolfenbüttel, Germany, and the Warburg Institute , University of London.