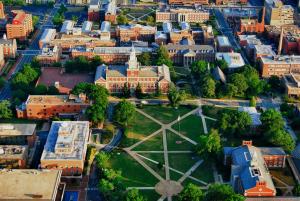 Hazel Ruth Edwards, Professor of Architecture at Howard University.
Dean's Forum Inclusion + Equity Lecture and Reception
5pm, Campbell Hall 153
Reception to follow.
Architects of color are responsible for countless projects across the globe. Their work confirms why we need more
people who bring varied backgrounds, viewpoints and life experiences to designing and building places that matter. One such place is Howard University, long considered the Mecca of black education. Within the sacred boundaries of its campus, fledgling architects and planners have been trained at Howard since architecture education was established in 1911.