Thursday, September 28, 2023
6:30 pm | FXCollaborative, Brooklyn, NY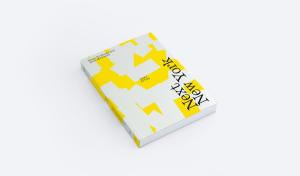 BOOK TALK WITH CO-EDITORS MONA EL KHAFIF AND SETH MCDOWELL, MODERATED BY ILA BERMAN
FOLLOWED BY A BOOK-SIGNING & RECEPTION
Celebrate the release of the School of Architecture's newest title in its Next Cities series, Next New York—co-edited by Associate Professors Mona El Khafif and Seth McDowell—in the city that inspired its making. Join a conversation with the editors; Ila Berman, Elwood R. Quesada Professor and Director, Next Cities Institute will introduce and moderate the program.
ABOUT THE BOOK:
Next New York (ORO AR+D, spring 2023) captures the city's current momentum through the lens of three important urban actions: sharing, connecting, and partnering. Through 10 essays from scholars and practitioners working on pressing urban issues, a photographic essay portraying New York during COVID-19, and more than 35 design projects from graduate studios at the University of Virginia School of Architecture, Next New York reflects, comments, and speculates on New York City's capacity to bring about new conceptions of city-making and collective cohabitation through architecture. Pre-order a copy of this book through the link below and pick it up at the event.