5:30 - 7:30 | Second Street Gallery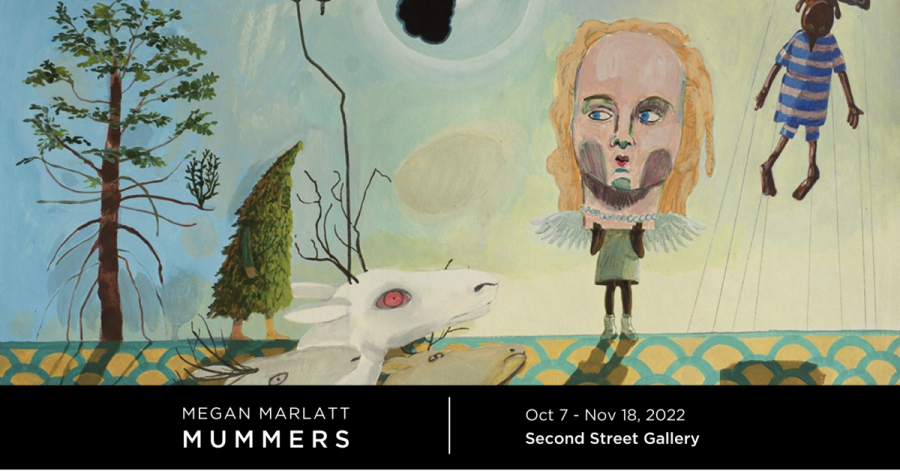 Second Street Gallery is pleased to present Mummers, a solo exhibition featuring paintings and sculptures by Charlottesville-based artist Megan Marlatt, to be held in the Main Gallery from October 7 - November 18, 2022.
The exhibition will open on First Friday, October 7, 2022 from 5:30-7:30PM. The artist will be present during the opening evening to chat with visitors. A small parade procession with the artist and the Big Head Brigade will take place from 5PM to 5:30PM along the Downtown Mall and will lead back to Second Street Gallery for the exhibition opening.