Wednesday, March 29, 2023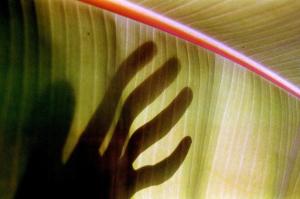 We will be welcoming filmmaker Nazlı Dinçel to class on Wednesday 3/29. There will be a short screening of their work at 3:30, followed by a Q/A starting at 4pm on zoom. Please email Emily Daniel if you would like to attend the zoom session.
Nazlı Dinçel is a non-binary trans filmmaker and a first-generation immigrant born in Ankara, Turkey. They studied at the University of Wisconsin-Milwaukee. Their films have screened at museums, festivals, and micro-cinemas around the world, including the MoMA and MoMI (NY), IFF Rotterdam, MuMok (Vienna), BAFICI (Buenos Aires), Hong Kong IFF, etc. Dinçel's hand-made work reflects on experiences of disruption. They record the body in context with arousal, immigration, dislocation, and desire with the film object: its texture, color, and the tractable emulsion of the 16mm material. Their use of text as image, language, and sound imitates the failure of memory and their own displacement within a western society. They have previously received The Helen Hill Award from the Orphan Film Symposium (2018), Ann Arbor Film Festival's Eileen Maitland Award, a Mary L. Nohl Fund Fellowship (2018), and was formerly a 2019–2020 Radcliffe Institute Fellow at Harvard University. They live in Milwaukee, Wisconsin.