Wednesday, March 15, 2023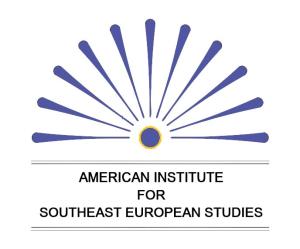 The American Institute for Southeast European Studies (AISEES) announces the availability of 3 travel grants per year of up to $2,500 for advanced students or scholars living in and traveling from southeastern Europe (Albania, Bosnia and Herzegovina, Bulgaria, Croatia, Kosovo, Moldova, Montenegro, North Macedonia, Romania, Serbia, and Slovenia) in support of travel expenses to present original research at a professional conference or symposium of international importance within the domains of the Humanities and Social Sciences. Funds are intended to cover the cost of transportation to and from the conference, registration fees, and lodging. The deadline for submitting an application for this grant is March 15, 2023.
The conference/symposium must take place outside the scholar's country of residence and must be of international importance (for example, European Association of Archaeology, ASEEES, American Anthropological Association, Byzantine Studies Association; this may also include one-time or recurring conferences/symposia hosted by a university or an academic institute).